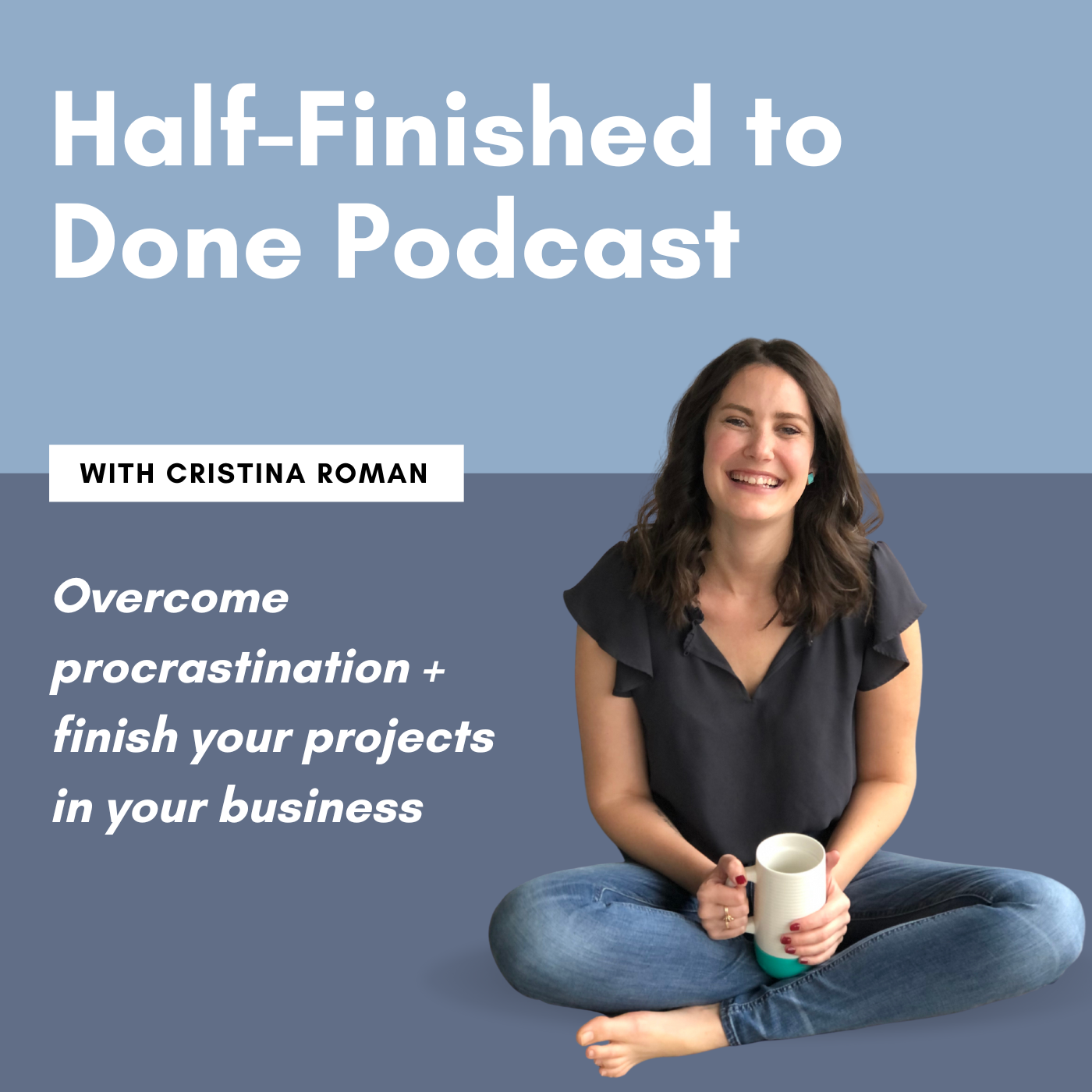 Half-Finished to Done is a podcast for passionate business owners like you, who are ready to stop procrastinating and start creating and finishing extraordinary projects. Join Productivity Coach Cristina Roman weekly as she covers every obstacle—mental, emotional, and logistical—that's keeping you from sustainably, joyfully, and calmly finishing projects in your business. Welcome to your new life as a project finisher!
Episodes
Monday Oct 24, 2022
Monday Oct 24, 2022
This bonus episode is a special invitation to the upcoming The Bare Minimum Challenge. This is the last free 5-day challenge of 2022, and it's taking place from October 31st to November 4th.
If you are a business owner who wants to navigate your low-energy periods with more calm and ease, this challenge is for you. 
If the idea of intentionally doing the bare minimum freaks you out or feels like settling, let me reassure you: The 4-step Bare Minimum Method helps you navigate situations like sickness, a chronic illness flare-up, jet lag, or challenging family issues without sacrificing the results that you want in your business.
In fact, the Bare Minimum Method helps you get equal or better results in your business with a fraction of the time, energy, and effort it normally takes you.
Come and see for yourself at the free 5-day Bare Minimum Challenge. Just head to https://piquecoaching.co/bmc to register. 
Listen in as I discuss: 
The

backstory

of The Bare Minimum Challenge

The

format

of The Bare Minimum Challenge

The

logistics

of The Bare Minimum Challenge
LET'S GET SOCIAL —
Cristina Roman, Life Coach for Procrastinating Business Owners
Instagram: @piquecoaching
Facebook: @piquecoaching
TikTok: @piquecoaching
Email: hello@piquecoaching.co
Website: https://www.piquecoaching.co