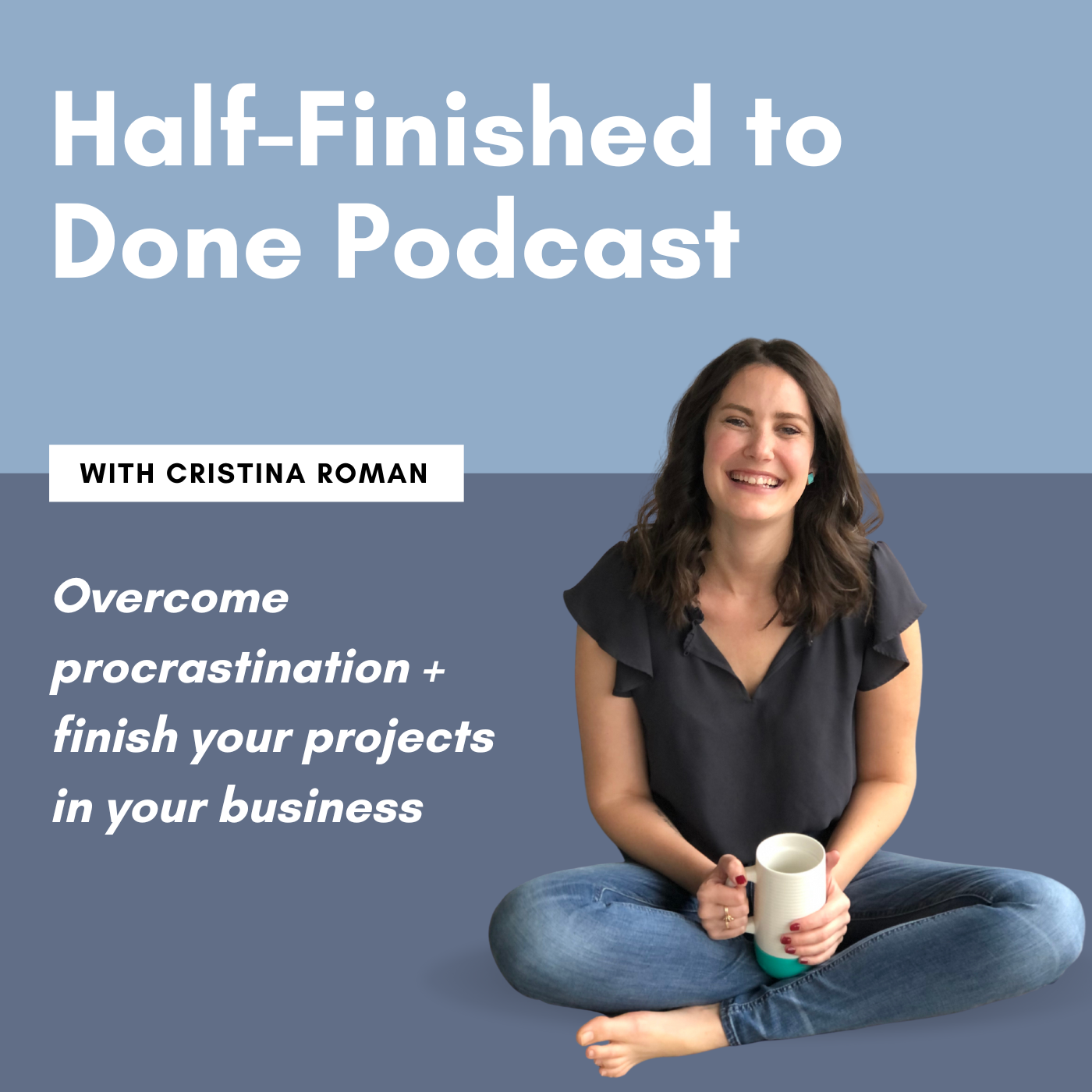 Half-Finished to Done is a podcast for passionate business owners like you, who are ready to stop procrastinating and start creating and finishing extraordinary projects. Join Productivity Coach Cristina Roman weekly as she covers every obstacle—mental, emotional, and logistical—that's keeping you from sustainably, joyfully, and calmly finishing projects in your business. Welcome to your new life as a project finisher!
Episodes
Tuesday Jun 28, 2022
Tuesday Jun 28, 2022
Do you keep pushing your most hard and daunting projects to the back burner?
Although this is a common reaction to challenging projects, it's a habit you can change. This is exactly why I decided to relaunch this podcast after a two-year hiatus. I am not doing this podcast because it's easy for me. I'm doing it precisely because it's hard, and I want to be an example of doing hard shit.
Through this experience, I'm proving that even the most daunting projects can be done with the right strategies. Here's how I've been practicing taking something seemingly insurmountable and tackling it with ease.
What's inside this episode:
Why I decided to relaunch this podcast after a two-year hiatus

6 strategies to help you complete your hardest and most daunting projects

What you can look forward to in future episodes of this podcast
LET'S GET SOCIAL —
Cristina Roman, Life Coach for Procrastinating Business Owners
Instagram: @piquecoaching
Facebook: @piquecoaching
TikTok: @piquecoaching
Email: hello@piquecoaching.co
Website: https://www.piquecoaching.co