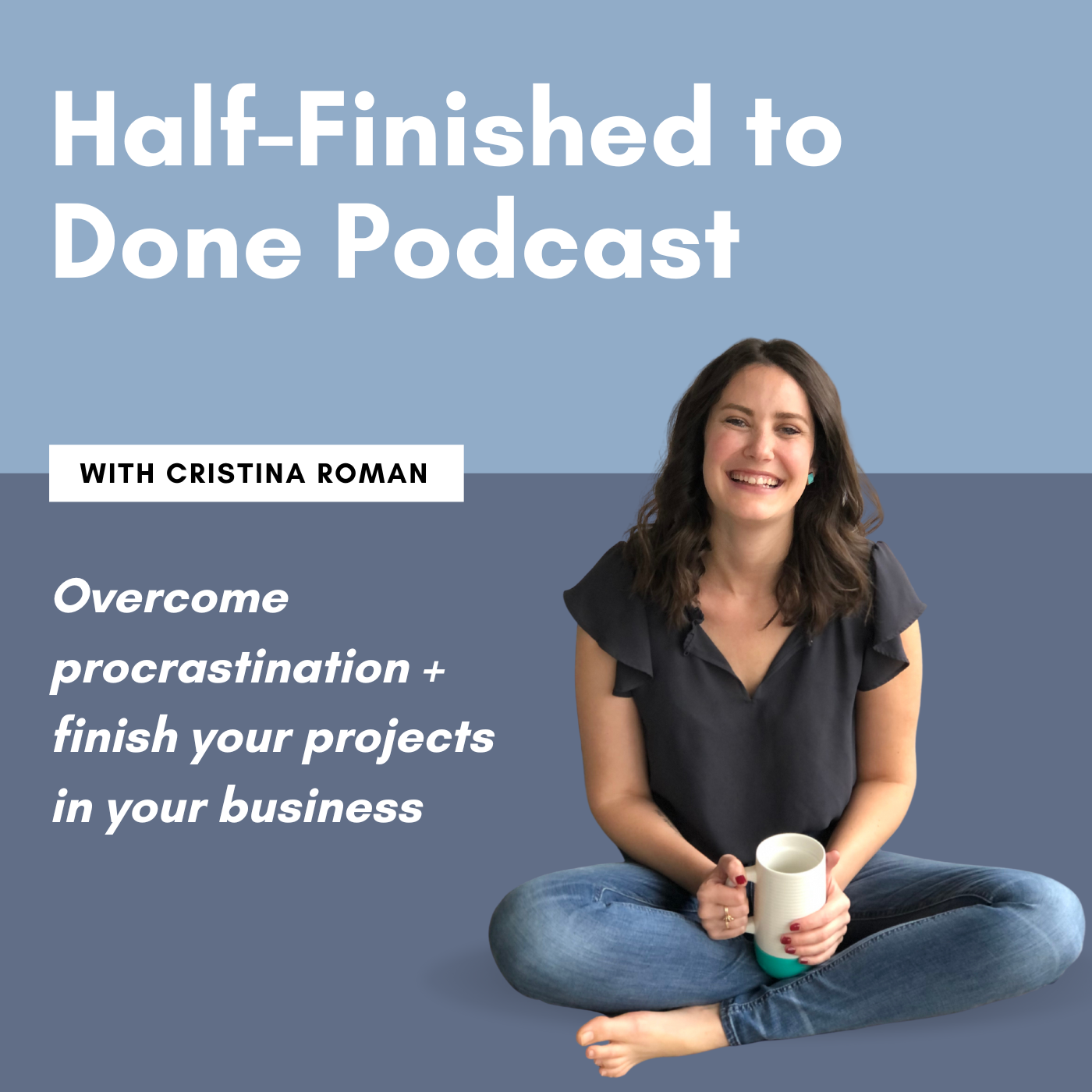 Half-Finished to Done is a podcast for passionate business owners like you, who are ready to stop procrastinating and start creating and finishing extraordinary projects. Join Productivity Coach Cristina Roman weekly as she covers every obstacle—mental, emotional, and logistical—that's keeping you from sustainably, joyfully, and calmly finishing projects in your business. Welcome to your new life as a project finisher!
Episodes
Tuesday Jul 05, 2022
Tuesday Jul 05, 2022
Thinking about projects that we leave half-finished often evokes feelings of self-judgment, self-criticism, guilt, shame, embarrassment, or other negative emotions.  
I want to introduce you to a different way to approach this. Let's look at this scientifically. I want you to consider that the difference between a half-finished project and a finished project is just inputs and outputs. When we look at it with the curiosity of a scientist, it removes so much of the emotional heaviness, which helps you change things moving forward. 
Listen in as I break this down into four different inputs and one output that you need to keep procrastination at bay and take your projects from half-finished to done. 
What's inside the episode:
The four factors that  create a half-finished or finished projects

How to apply this framework to your projects 

The most common reasons that I see projects left half-finished by my clients
The framework mentioned:
Circumstances

Thoughts

Feelings

Actions

Results
LET'S GET SOCIAL —
Cristina Roman, Life Coach for Procrastinating Business Owners
Instagram: @piquecoaching
Facebook: @piquecoaching
TikTok: @piquecoaching
Email: hello@piquecoaching.co
Website: https://www.piquecoaching.co