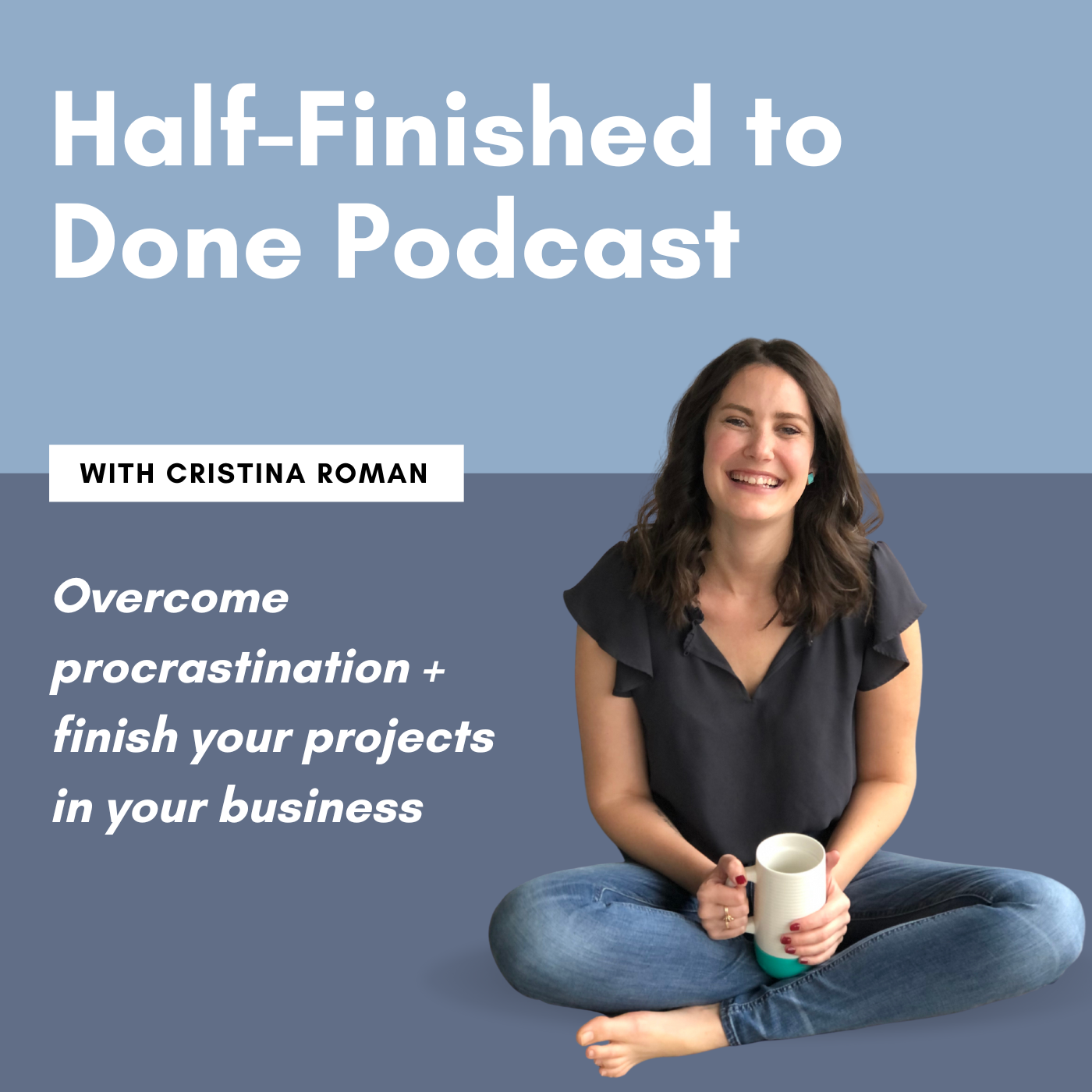 Half-Finished to Done is a podcast for passionate business owners like you, who are ready to stop procrastinating and start creating and finishing extraordinary projects. Join Productivity Coach Cristina Roman weekly as she covers every obstacle—mental, emotional, and logistical—that's keeping you from sustainably, joyfully, and calmly finishing projects in your business. Welcome to your new life as a project finisher!
Episodes
Tuesday Jul 26, 2022
Tuesday Jul 26, 2022
Bold claim: All self-proclaimed procrastinators fundamentally crave success and fear failure. There are two catches here: We also fear success…and success is predicated on failure. 
So we're simultaneously craving and fearing success, while also fearing failure—which leaves us in a bit of a pickle. 
What's actually happened is that over time, we've developed a series of coping mechanisms with our behavior that protect us. This includes procrastination. 
This episode will help you work through releasing some of these coping mechanisms in order to have more success with your projects.
What's inside the episode:
Examples of the most common ways that we use procrastination as a coping mechanism

How to identify your unique forms of procrastination

How to completely reframe your relationship to both failure and success
LET'S GET SOCIAL —
Cristina Roman, Life Coach for Procrastinating Business Owners
Instagram: @piquecoaching
Facebook: @piquecoaching
TikTok: @piquecoaching
Email: hello@piquecoaching.co
Website: https://www.piquecoaching.co