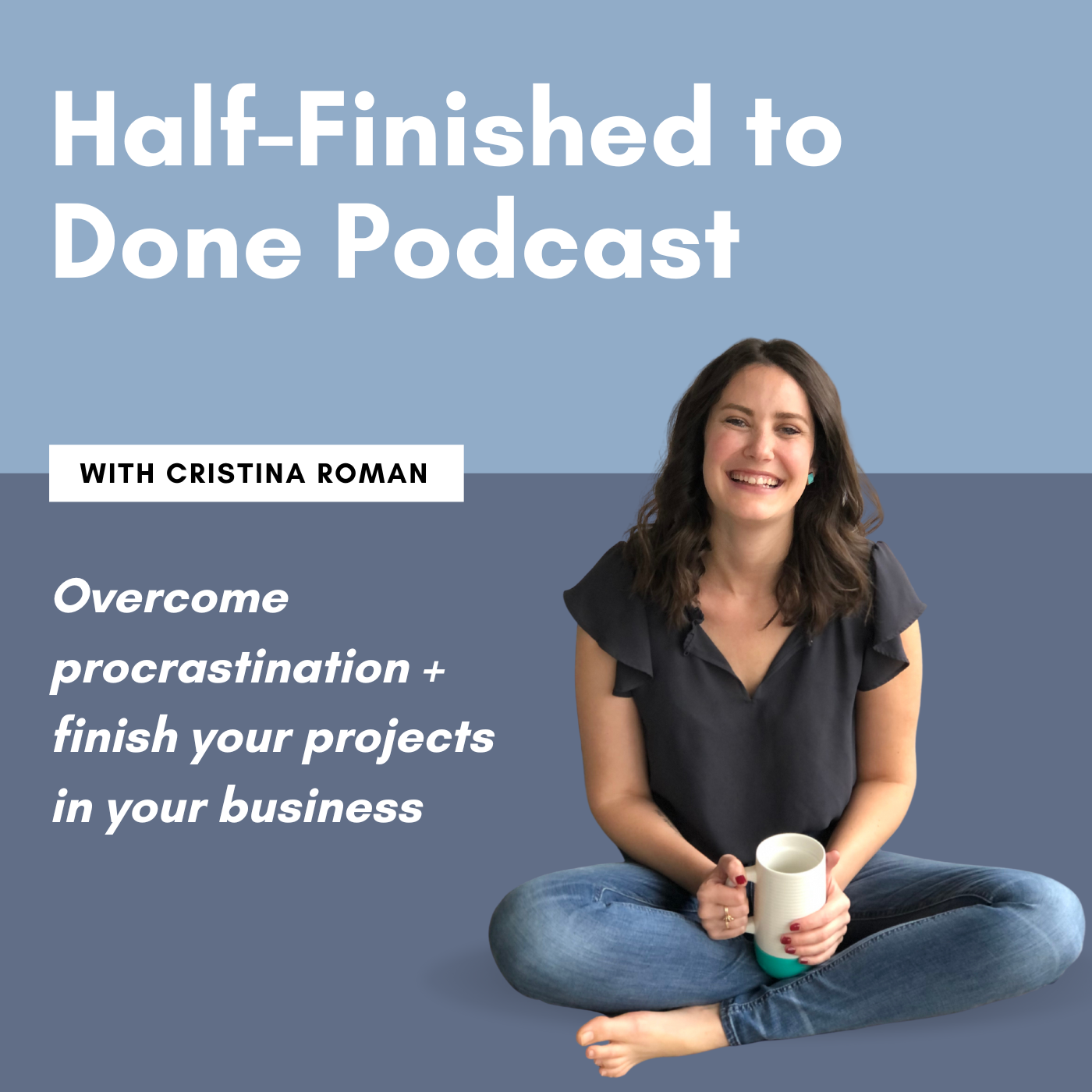 Half-Finished to Done is a podcast for passionate business owners like you, who are ready to stop procrastinating and start creating and finishing extraordinary projects. Join Productivity Coach Cristina Roman weekly as she covers every obstacle—mental, emotional, and logistical—that's keeping you from sustainably, joyfully, and calmly finishing projects in your business. Welcome to your new life as a project finisher!
Episodes
Tuesday Aug 02, 2022
Tuesday Aug 02, 2022
The free 5-day Anti-Procrastination Challenge is back, from August 8-12!
All of the work I do here at Pique Coaching is about taking action, by planning and executing projects.
I find that many business owners who are self-proclaimed procrastinators need help reconnecting to their why before they can get the most out of tactical project-based work. 
To help you with this, I've created the free 5-day Anti-Procrastination Challenge, which is designed to pull you out of the pattern of procrastination, get you reinvigorated, and re-excited about your business, and into a better day-to-day experience in your business. 
To grab your seat for the Anti-Procrastination Challenge, visit https://www.piquecoaching.co/apc to register. 
What's inside the episode:
Why I'm hosting the free 5-day Anti-Procrastination Challenge again

How the challenge helps you reconnect to your why

An intro to the 3-step Anti-Procrastination Cycle: 1) Crafting a vision, 2) Aligning your self-identity and emotions, and 3) Acting as if

How this challenge will help you finish more projects in your business
LET'S GET SOCIAL —
Cristina Roman, Life Coach for Procrastinating Business Owners
Instagram: @piquecoaching
Facebook: @piquecoaching
TikTok: @piquecoaching
Email: hello@piquecoaching.co
Website: https://www.piquecoaching.co