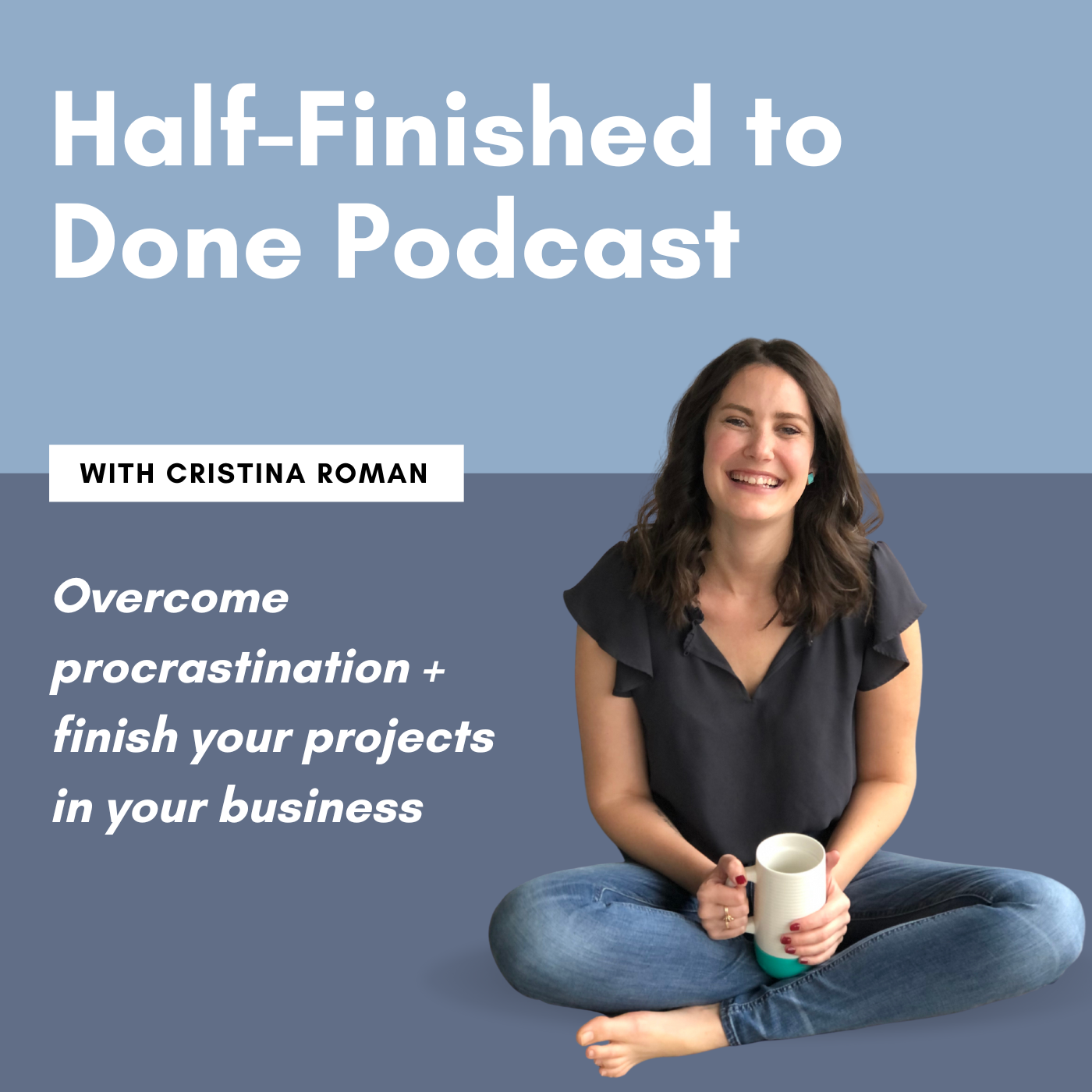 Half-Finished to Done is a podcast for passionate business owners like you, who are ready to stop procrastinating and start creating and finishing extraordinary projects. Join Productivity Coach Cristina Roman weekly as she covers every obstacle—mental, emotional, and logistical—that's keeping you from sustainably, joyfully, and calmly finishing projects in your business. Welcome to your new life as a project finisher!
Episodes
Tuesday Nov 29, 2022
Tuesday Nov 29, 2022
Do you ever feel like you can't get yourself to act, even though you say you want to?
If you want to finish extraordinary projects in your business, you need to know how to take action on demand.
This skill set is at the root of every single thing that you want to create and do in your life and business. 
In this episode, I'm explaining how to use the Model—a tool created by The Life Coach School— as a way to understand how you operate and why. 
Once you have this clarity, you can start to sustainably take action on your most important projects, whenever you want to. 
This is part of the work we do in my 8-week program, Half-Finished to Done, LIVE. If you want to master the skill of taking action on demand, head to piquecoaching.co/hfdlive to learn more and book a 1:1 consult with me.
RESOURCES MENTIONED —
Half-Finished to Done, LIVE 45-minute consult
The Guide for How to Get Into a Deep Work State in 15 Minutes 
LET'S GET SOCIAL —
Cristina Roman, Productivity Coach for Business Owners
Instagram: @piquecoaching
Facebook: @piquecoaching
TikTok: @piquecoaching
Email: hello@piquecoaching.co
Website: https://www.piquecoaching.co