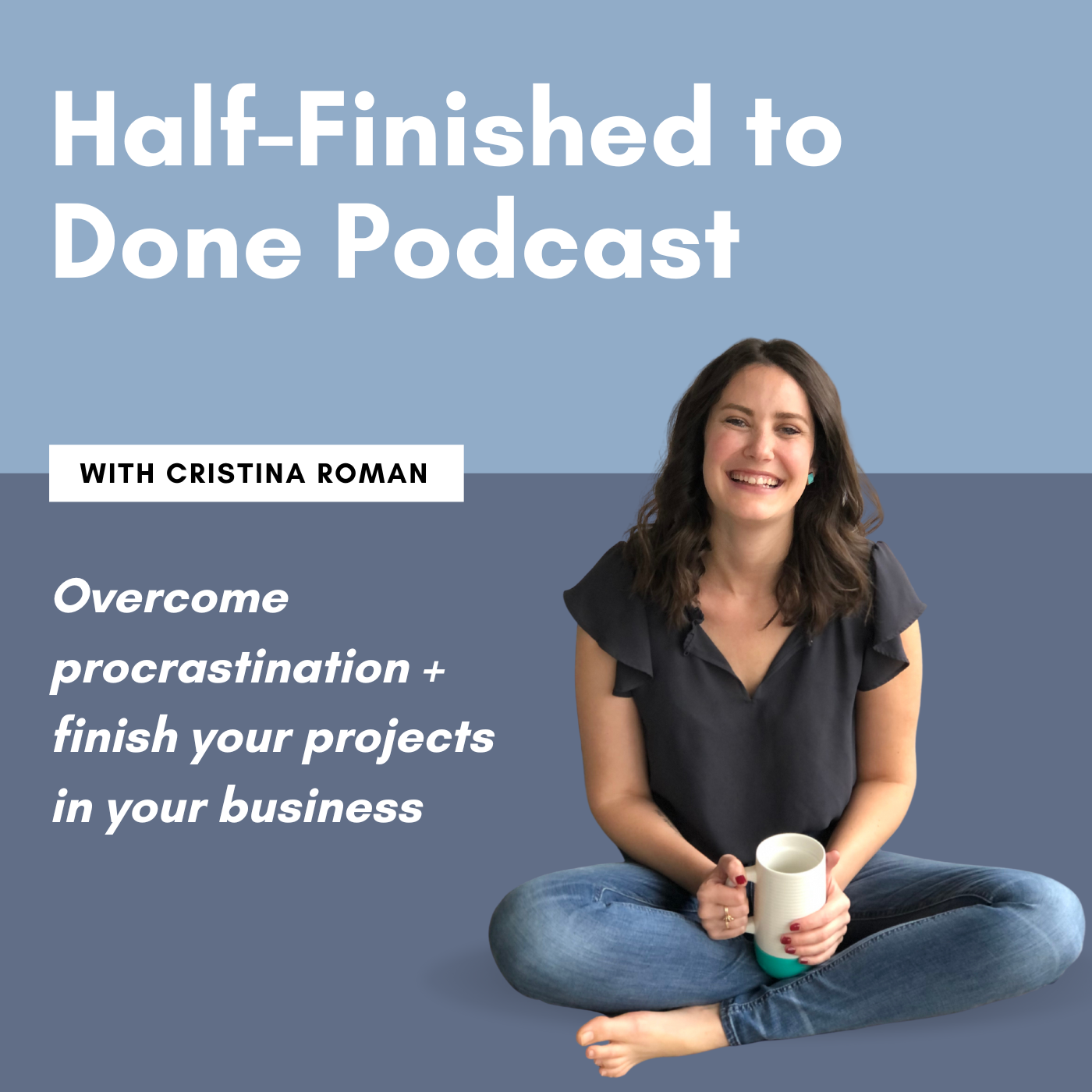 Half-Finished to Done is a podcast for passionate business owners like you, who are ready to stop procrastinating and start creating and finishing extraordinary projects. Join Productivity Coach Cristina Roman weekly as she covers every obstacle—mental, emotional, and logistical—that's keeping you from sustainably, joyfully, and calmly finishing projects in your business. Welcome to your new life as a project finisher!
Episodes
Tuesday Jan 24, 2023
Tuesday Jan 24, 2023
Our guest today is a former Half-Finished to Done, LIVE client and fellow coach, Christie Williams. 
In today's episode, Christie shares how being part of Half-Finished to Done, LIVE and using the skill of deep work has transformed her from someone who felt like she was settling to a committed coach who controls her time and emotions. Listen in as we discuss:
What it looks like to settle in subtle ways in your business 

What it means to "let your results catch up with you"

The power of doing a self-evaluation

The transformations Christie experienced in Half-Finished to Done, LIVE 

The amount of fulfillment Christie achieved from using deep work in her coaching business

Christie's advice to anyone considering joining Half-Finished to Done, LIVE 
As a self-esteem coach for women, Christie teaches the mindset and strategies required to make a meaningful schedule that works for women, no matter what is on their plate. She helps them create a routine that's energizing and simple to follow.
GUEST CONTACT — 
Christie Williams, Self-esteem Coach
Instagram:@mschristiewilliams
Website: https://mschristiewilliams.com/ 
Podcast: Hello, Lovely
RESOURCES MENTIONED:
How to Get Into a Deep Work State in 15 Minutes ($27)
LET'S GET SOCIAL —
Cristina Roman, Productivity Coach for Business Owners
Instagram: @piquecoaching
Facebook: @piquecoaching
TikTok: @piquecoaching
Email: hello@piquecoaching.co
Website: https://www.piquecoaching.co