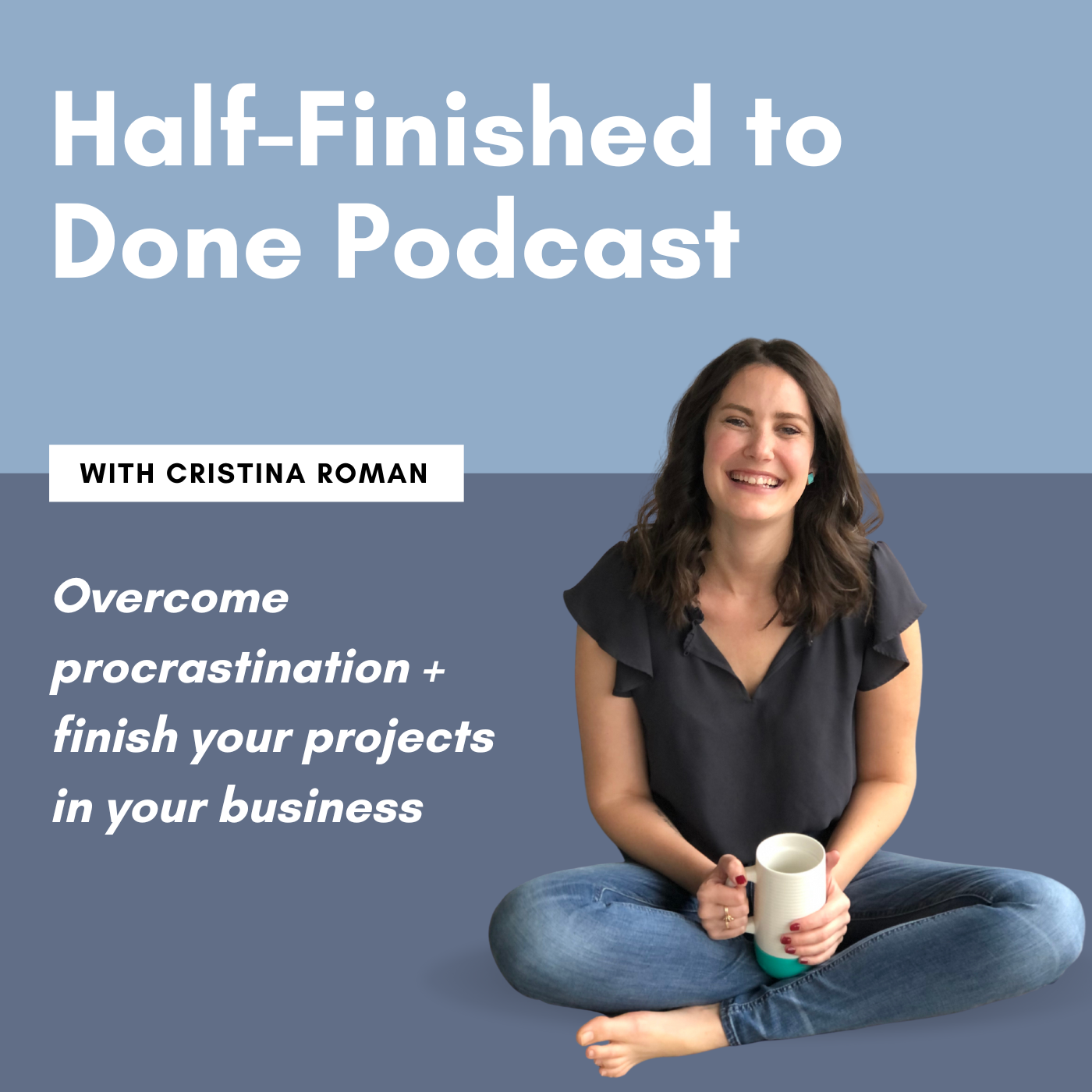 Half-Finished to Done is a podcast for passionate business owners like you, who are ready to stop procrastinating and start creating and finishing extraordinary projects. Join Productivity Coach Cristina Roman weekly as she covers every obstacle—mental, emotional, and logistical—that's keeping you from sustainably, joyfully, and calmly finishing projects in your business. Welcome to your new life as a project finisher!
Episodes
Tuesday Feb 14, 2023
Tuesday Feb 14, 2023
My job as a Productivity Coach is to help business owners like you find (and actually do!) the actions that are most high-value for you in your life and business. 
In this episode, I'm sharing one of my highest-value daily actions: My failure-free meditation practice.
Listen as I share exactly how I've implemented this habit to help me feel more calm, grounded, clear, peaceful, and productive. If you give this meditation a go, or if you want to share what your daily high-value actions are, shoot me a message on Instagram: @piquecoaching. And if you're looking to experience more calm in your workday, join me live for:
The How To Have A Calm Workday workshop
Wednesday, February 15th at 1pm ET
Register at bit.ly/calmworkday
Cost is $50 and includes the $27 Guide for How to Get Into a Deep Work State in 15 Minutes as a bonus
See you at the live, interactive workshop. 
MENTIONED IN THE EPISODE —
How to Have a Calm Workday Workshop
Stress Less, Accomplish More by Emily Fletcher
EP. 31 Half-Finished to Done Client Story: Jaime Ellis
LET'S GET SOCIAL —
Cristina Roman, Productivity Coach for Business Owners
Instagram: @piquecoaching
Facebook: @piquecoaching
TikTok: @piquecoaching
Email: hello@piquecoaching.co
Website: https://www.piquecoaching.co