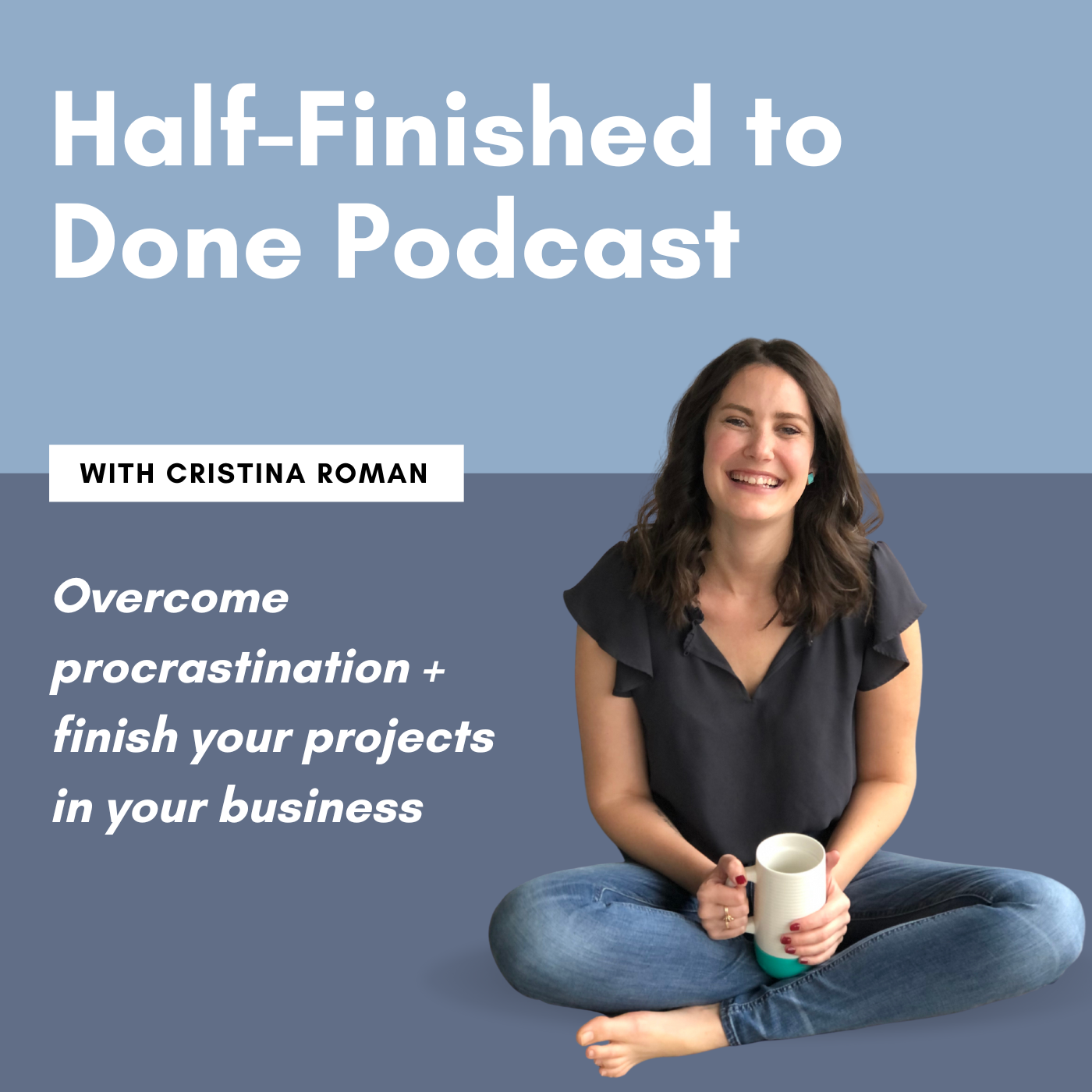 Half-Finished to Done is a podcast for passionate business owners like you, who are ready to stop procrastinating and start creating and finishing extraordinary projects. Join Productivity Coach Cristina Roman weekly as she covers every obstacle—mental, emotional, and logistical—that's keeping you from sustainably, joyfully, and calmly finishing projects in your business. Welcome to your new life as a project finisher!
Episodes
Tuesday Feb 21, 2023
Tuesday Feb 21, 2023
This one is for the parents who are struggling to balance their work with their role as a parent—especially when their kid or teen is having a hard time.
This is something that comes up with my clients all the time, so when I met Ashley Jangro, I knew I needed to have her on the podcast as a guest expert on this topic. 
Listen in as Ashley and I discuss:
What to do when it feels like your productivity is affected by your kids

How to start with your own mental health, before helping your child with theirs

Letting your kids see you make mistakes and talking through that

Evaluating the prescribed "shoulds" you have for your kids and yourself

How to be okay when your kid is not okay

How to differentiate between constructive and destructive actions in your relationship with your kid 

A process to walk yourself through when you are experiencing an intense situation with your kid

How taking the time to process your own emotions isn't a time waster; it's the best possible use of your time

Recommendations for a parent who needs to self-soothe

How to get back into work when you or your kid is struggling 
GUEST CONTACT — 
Ashley Jangro, Certified Life Coach
YouTube: Ashley Jangro Coaching
Website: https://AshleyJangroCoaching.com
MENTIONED IN THE EPISODE —
LET'S GET SOCIAL —
Cristina Roman, Productivity Coach for Business Owners
Instagram: @piquecoaching
Facebook: @piquecoaching
TikTok: @piquecoaching
Email: hello@piquecoaching.co
Website: https://www.piquecoaching.co